Single Toggle Jaw Crusher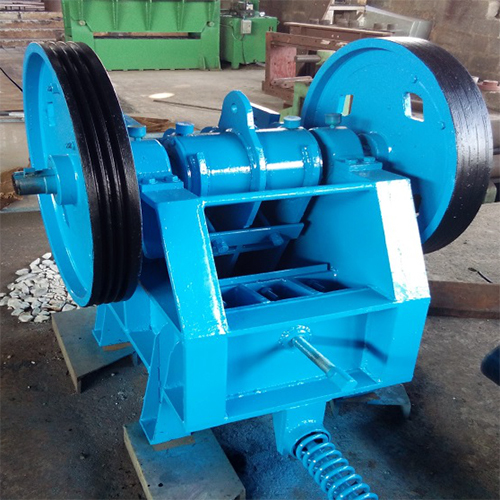 Single Toggle Jaw Crusher
Product Description
Single Toggle Jaw Crusher is an industrial class machine that is specially designed for industrial sector such as mining, mineral processing, recycling, and many more for the crushing of raw materials in to small chunks and granules. It is installed with heavy duty material handling unit for efficient and controlled functioning. Single Toggle Jaw Crusher is also provided with heavy duty flywheels to prevent power fluctuations. Get this premium class machine from our company at a reasonable price range.
Single Toggle Jaw Crusher :
A Single Toggle Jaw Crusher is the easiest model in all crushers located in Por. It is working with Grease lubrication without Pitman, Toggle assembly. It is working with an elliptical motion because the Eccentric Shaft is fitted with Swing Jaw assembly on the top bearing, so it creates elliptical motion and the action itself is with rubbing which causes cubical quality. The entire work load of the machine is going to the top of the bearing assembly thats why it causes more maintenance and expensive.
Manufacturer our studies says that Single Toggle Crusher can be used as Primary or Super Primary crusher, which cannot create much more problem. A Single Toggle Crusher is economical because the manufacturing activities and spares required for are limited.