Industrial Drum Scrubber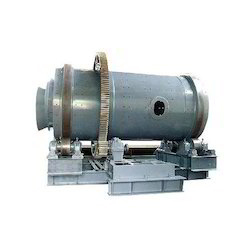 Industrial Drum Scrubber
Product Description
Product details
| | |
| --- | --- |
| Brand | DMP |
| Drum Size | 4500 mm long x 2150 mm dia |
| Drive | 100 HP - 1500 RMP Slip Ring |
| RPM of Drum | Standard 25 RPM through Single stage gearbox |
| Single Stage Gearbox Ratio | 6.31 |
| Material | MS, CI, GI |
| Capacity | 100 TPH / 250TPH |
| Usage/Application | Industrial, Commercial |
| Finishing | Painted, Polished |
Specifications For 100 TPH Scrubber and Industrial Scrubber
Drum Size

2750 mm long x 1750mm dia

Drive

75 HP at 1500 RPM Slip Ring.

RPM of Drum

Standard 25 RPM through Single stage gearbox of ratio 6.3:1.

Tank Design

Drum is fitted with rubber liners.

The drum rotates on 4 carrier Rollers of Hardened Steel.



Ore feeding is done through a feed cone with water in a ratio of 1:2, i.e.l portion of Ore and two portions of water or as desired.
Contact Us
Plot No. 690, Udyambag Industrial Area, Khanapur Road Belgaum Karnataka India +918035062991
Phone :+918035062991